To see the latest activities at Billy's Gardens, click here to visit Billy's Gardens Instagram page

Who We Are
Billy's Gardens is an organic farm certified by WSDA and CCOF. We take care of the soil, introducing natural cover crops, organic fertilizers, crop rotation, and co-existing with well preserved natural habitats to ensure that we grow quality nutritious food for our neighbors and regional consumers.
Click on picture to enlarge; use arrows to move through photos; click again to return to thumbnails

Billy's Gardens

was founded by Billy Allstot. Billy offers high-quality organic produce that is grown on his farms and in his greenhouses. Billy is a lifelong resident of beautiful Okanogan County in northeastern Washington, and a lifelong farmer. He was raised on a fruit ranch only a few miles from his current farm in Tonasket, Washington.
At age 20, Billy bought his first fruit farm. He started growing vegetables in 1972, to fill in the rows between the young apple trees. Read about Billy's early farming years in this article that ran in the Wenatchee World on Sunday, June 24, 1973.
In 1984, Billy met Stephanie … who began raising flowers, herbs and greenhouse plants.

Today, Billy and Stephanie operate outside of Tonasket, Washington in the summer; and in California's Imperial Valley in the winter.
Billy's Gardens offers the best organic products to the greater Seattle area. We have a large selection of plants, herbs, flowers and produce available. Our varieties are proven winners because of our fertile, time-tested soil's certified organic mixture.
Availability for plants is the 3rd week of March through the 15th of June. Our organically grown tomato and herb plants are available in the Seattle/Tacoma area at Whole Foods in Bellevue, Redmond, Roosevelt, West Lake, West Seattle and Interbay, at Central Coop, and Ravenna Gardens in University Village. In Wenatchee, our plants are available at Sav-Mart, and in Chelan at Red Apple Market.
Click on picture to enlarge; use arrows to move through photos; click again to return to thumbnails
We Deliver Fresh Organic Produce!

We deliver many different varieties of our fresh, home-grown organic tomatoes, sweet and hot peppers, eggplants, basil, other bunched herbs, greens, summer squash, winter squash, 4 varieties of cherries, and strawberries. Fresh delivery from the farm to the Seattle/Tacoma area begins in June and runs through October. We deliver to some of the finest restaurants and grocers in the area. Find our produce at Ken's Markets, New Seasons, Central Coop, and
Whole Foods.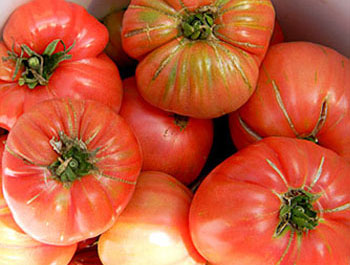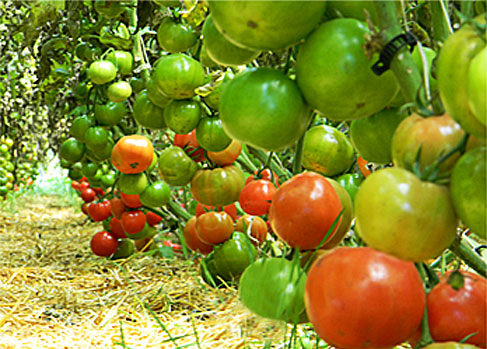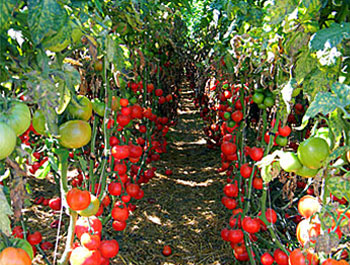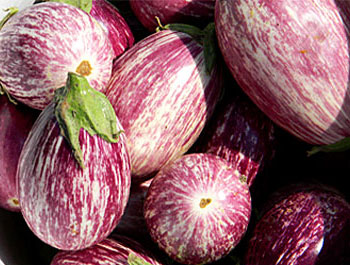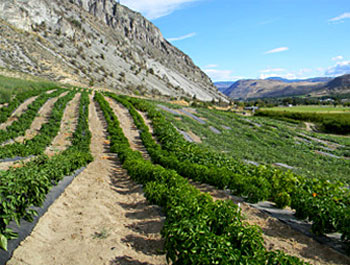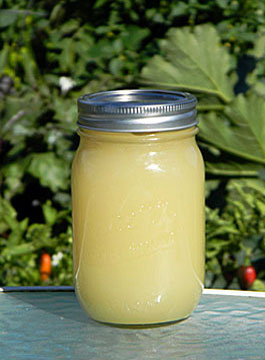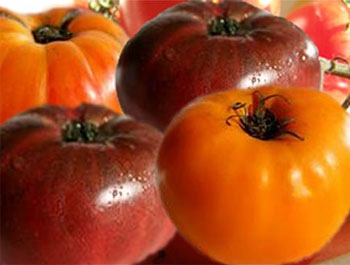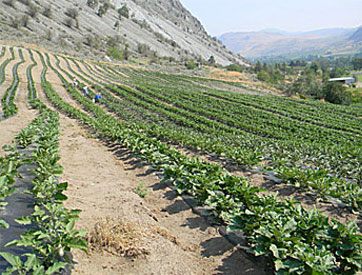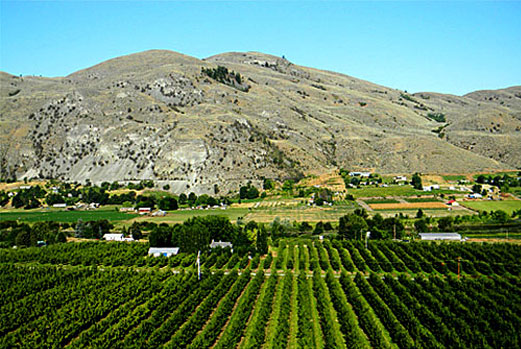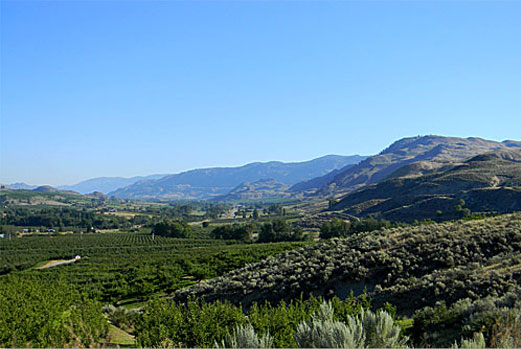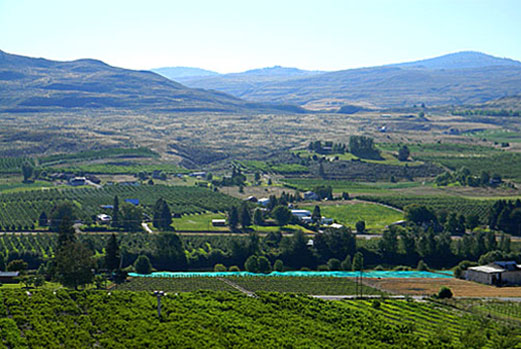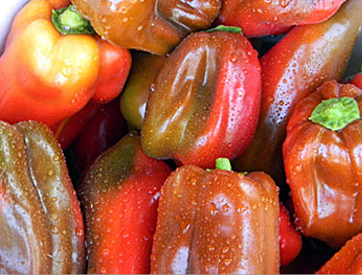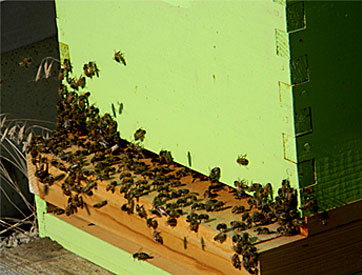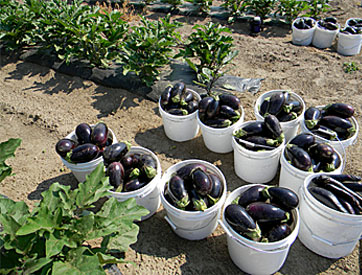 HERE IS WHAT WE HAVE AND WHEN IT IS AVAILABLE:
VEGETABLES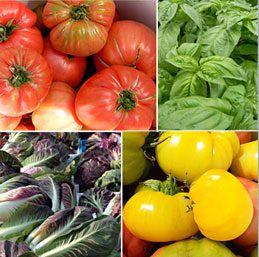 EGGPLANT, AUG 1 — OCTOBER
12 VARIETIES
HERBS, JULY — AUGUST
15 + VARIETIES
HONEY, AUGUST — OCTOBER
PEPPERS, AUGUST 1 — OCTOBER
15 VARIETIES
TOMATOES
BIG BEEF July 15th — Oct 15th
CHERRY MIX July 15th — Oct 15th
HEIRLOOMS, 8 TO 10 VARIETIES July 15th — Oct 15th
OTHER VEGETABLES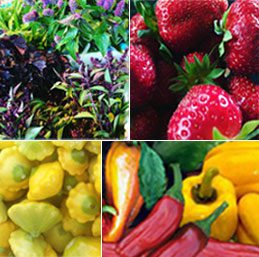 ARUGULA , July — Oct
HARICOT VERT, Aug 15th
CHARD, July — Oct
CUCUMBERS, Aug — Oct
DANDELION, July — Oct
FENNEL, Aug 20th — Oct
KALE, Aug 20th — Oct
RADICCHIO, Aug — Oct
MELONS, Aug — Sept
FRUITS
CHERRIES, EARLY JULY – EARLY AUGUST
LAPINS Mid July — Early August
RAINIERS Early July — Late July
TIETONS Early July — Mid July
In August, 2010, Joel Gamoran, from Humbly Northwest visited Billy's Gardens and created this video. Check it out!
Many thanks to our loyal customers! You have made us the success we are!
For more info, email or call us: [email protected] Billy Allstot / Stephanie Blackstad
509.322.3684
email us: [email protected]