Attention Chefs and Grocers:
We deliver top-quality produce to restaurants and grocery stores throughout the Seattle/Tacoma area. Contact Stephanie at the numbers below or via Email for more information.
(Click on picture to enlarge; use arrows to move through photos; click again to return to thumbnail)

For the summer of 2015, we have started our restaurant delivery schedule. We deliver to restaurants in the Seattle/Tacoma area on Thursdays. You can contact us @ 509-322-3684 or by email.

To request our fresh sheet weekly or for more info, email us: billysgardens@ncidata.com Billy Allstot / Stephanie Blackstad
Tel: 800.417.6387
509.322.3684
Fax: 509.486.4829
email us: billysgardens@ncidata.com
HERE IS WHAT WE HAVE AND WHEN IT IS AVAILABLE:
ALMONDS Available in the fall; contact us for more info.
VEGETABLES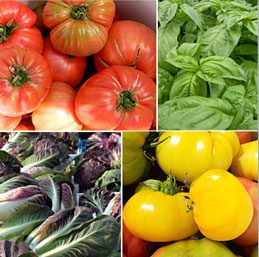 EGGPLANT, AUG 1 — OCTOBER
12 VARIETIES
HERBS, JULY — AUGUST
15 + VARIETIES
HONEY, AUGUST — OCTOBER
PEPPERS, AUGUST 1 — OCTOBER
15 VARIETIES
TOMATOES
BIG BEEF July 15th — Oct 15th
CHERRY MIX July 15th — Oct 15th
HEIRLOOMS, 8 TO 10 VARIETIES July 15th — Oct 15th
OTHER VEGETABLES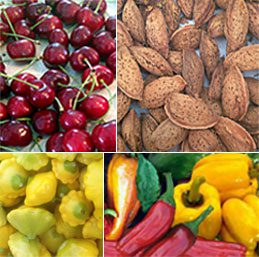 ARUGULA , July — Oct
HARICOT VERT, Aug 15th
CHARD, July — Oct
CUCUMBERS, Aug — Oct
DANDELION, July — Oct
FENNEL, Aug 20th — Oct
KALE, Aug 20th — Oct
RADICCHIO, Aug — Oct
MELONS, Aug — Sept
FRUITS
CHERRIES, EARLY JULY – EARLY AUGUST
LAPINS Mid July — Early August
RAINIERS Early July — Late July
TIETONS Early July — Mid July
Many thanks to our loyal customers! You have made us the success we are!