Who We Are
Billy's Gardens was founded by Billy Allstot. Billy offers high-quality organic produce that is grown on his farms and in his greenhouses. Billy is a lifelong resident of beautiful Okanogan County in northeastern Washington, and a lifelong farmer. He was raised on a fruit ranch only a few miles from his current farm in Tonasket, Washington.
At age 20, Billy bought his first fruit farm. He started growing vegetables in 1972, to fill in the rows between the young apple trees. Read about Billy's early farming years in this article that ran in the Wenatchee World on Sunday, June 24, 1973.
In 1984, Billy met Stephanie … who began raising dried flowers, herbs and greenhouse plants.
Today, Billy and Stephanie operate outside of Tonasket, Washington, and also in California's Imperial Valley.
Billy's Gardens and Stephanie's Floral offer the best organic products to the greater Seattle area. We have a large selection of plants, herbs, flowers and produce available. Our varieties are proven winners because of our fertile, time-tested soil's certified organic mixture.Availability for plants is the first market day in mid-April through the 15th of June.Our organically grown tomato and herb plants are available in the Seattle/Tacoma area, before the first market day, at
Whole Foods,
Bellevue, Redmond, Roosevelt, West Lake, and Interbay; and at
Ravenna Gardens
in University Village.
We Deliver Fresh Organic Produce!
We deliver many different varieties of our fresh, home-grown, organic tomatoes, sweet and hot peppers, eggplants, basil, other bunched herbs, summer squash, winter squash, 8 varieties of peaches, 4 varieties of cherries, apricots, rhubarb, strawberries, raspberries, blueberries, and melons.We deliver 3 times a week to the Seattle/Tacoma area. We deliver to some of the finest restaurants and grocers in the area.
In August, 2010, Joel Gamoran, from Humbly Northwest visited Billy's Gardens and created this video. Check it out!
Humbly Northwest: Allstot Tomatoes from Joel Gamoran on Vimeo.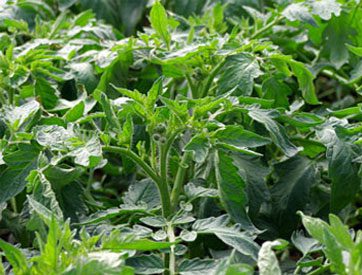 Stephanie has her own business, Stephanie's Floral, and her own section here at billysgardens.com. Stephanie has been honing her craft in flower and herb cultivation and arrangements, for the last 20 years.